This is the lovely boyfriend, he who obeys and who is the sweetest kindest silliest laughter inducer of all. Yes enough of the barf inducing!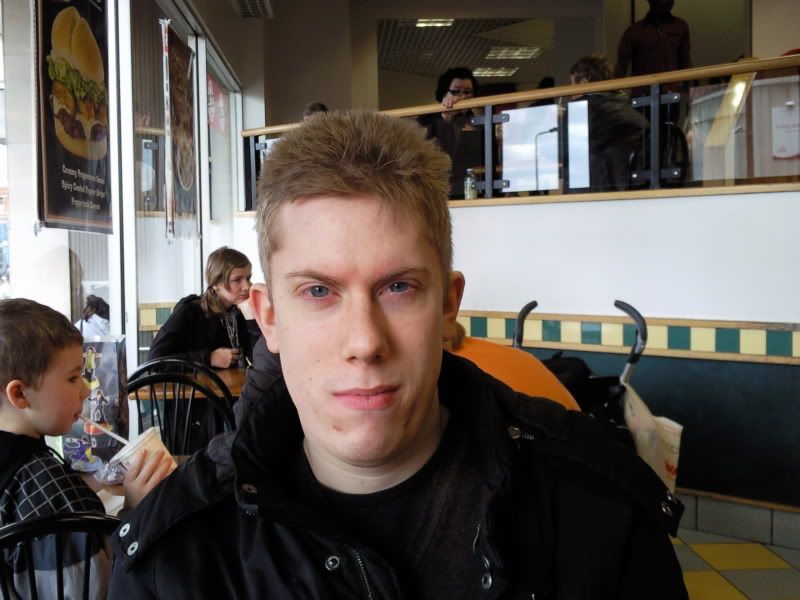 This next photo is of the London Skyline taken from Charing Cross Bridge. In it you can see in the distance St. Paul's Cathedral and also all of the latest high rise buildings built up around it, including the Gherkin. (Yes it is a sunny day in the picture, see London does get good weather. Just wish we had it a little more!)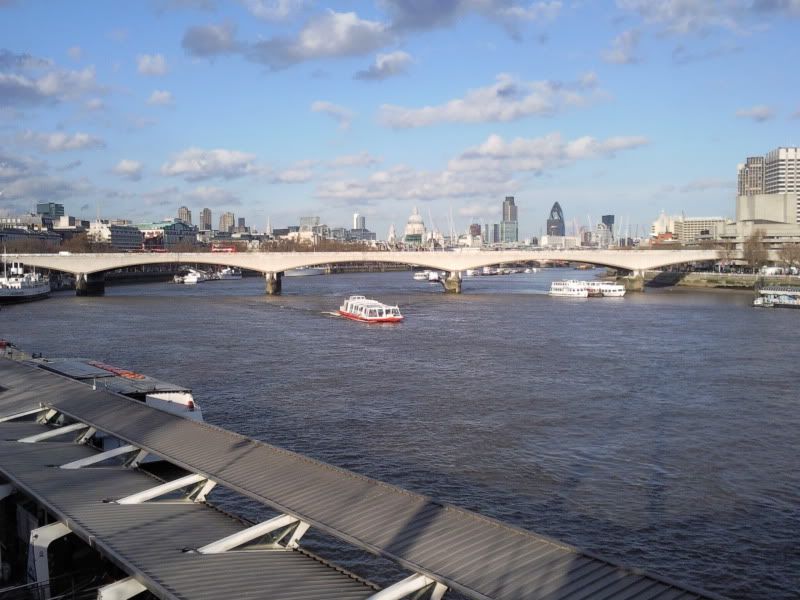 Now for an old haunt from when I was a little kid. Its a little place on the south bank of the river Thames. It is called Hay's Galleria and I often went there with my parents for peace and quiet, it has little cafes and a starbucks for all you coffee junkies as well little boutiques, but being that part of London, don't forget the Gold Visa card because it is more than a little pricey.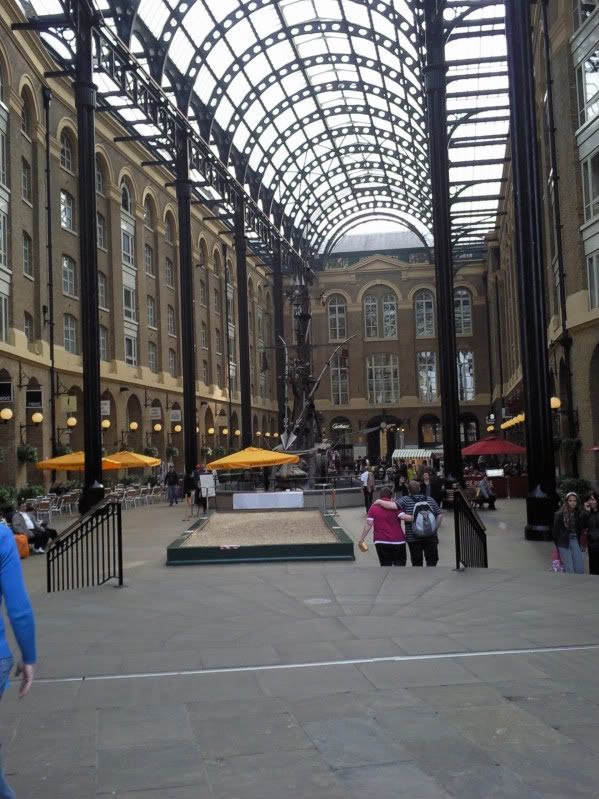 Here is a sculpture, named The Navigators, which is within Hay's Galleria, it's a firm tourist favourite and depending on the angle quite a good object to take a photo of. It also to my knowledge operates as a fountain.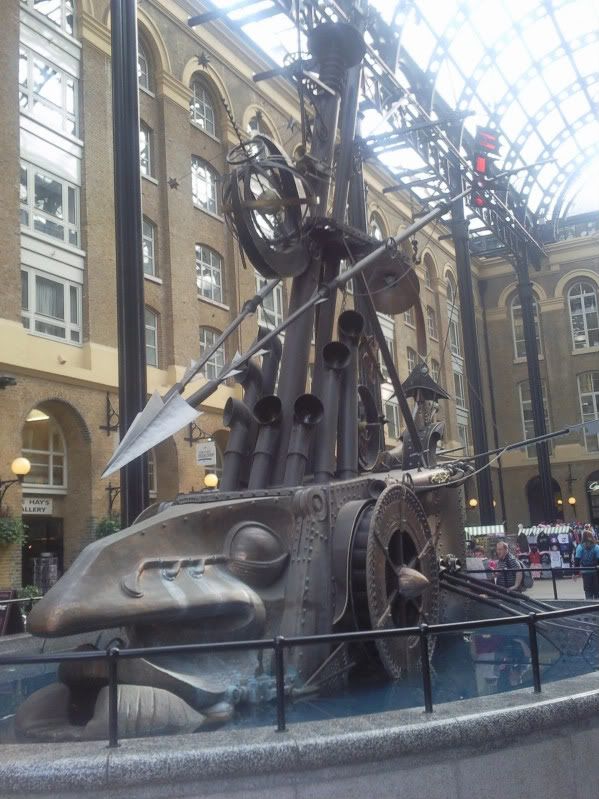 inally when you turn around and look out of Hay's Galleria, this is what you see.